HURRICANE MATTHEW
On October 4, Haiti's southern region was struck by Matthew, the most powerful hurricane to affect the Caribbean in nearly a decade.  The waters quickly became deadly for a country that was still recovering from the massive effects of the 2010 earthquake.  In fact, in many areas of the country there were people still living in tents and makeshift shelters.  Bridges collapsed, homes were destroyed and crops were ruined from the waters of this Category 4 Hurricane.
During the first few days after the Hurricane floodwaters made communication and road travel very difficult and sometimes treacherous.  Our Haitian BABI Leaders and Churches in the Gonaives area have now been in contact with staff and leaders in the southern affected areas of Haiti and know where to go and what is most needed to provide relief to the hurricane survivors.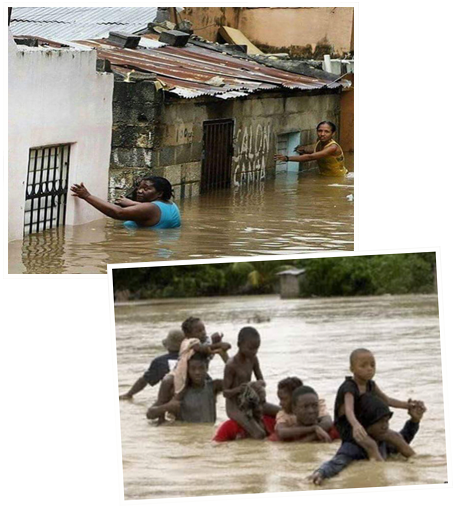 WHAT CAN YOU DO?

IN JUST A FEW DAYS, our First Field Team, Haitian Pastors, Leaders, and Medical personnel will be headed to the southern region of Haiti with trucks loaded with, water, food, rice, shoes, clothes, toiletries, medicine and other supplies to assist the Survivors of Hurricane Matthew.

DONATE:  You can donate to the relief effort by clicking the donate button below to help us in the relief effort.  This is the biggest thing that can be done right now.  The needs are so great!  We will be able to address and meet the dire needs of the survivors.  
  
PRAY:  Continue to pray that the right people are connected to the right people to enable the most effective relief to be provided.

PRAY:  Pray for the safety of those providing relief.  People are so desperate that many trucks are being stolen.