Founded in 2007, Beyond All Boundaries International believes that by creating environments that foster education, life skills, and spiritual growth people will be empowered to live beyond their current situations and circumstances. We are a 501 (c) 3 nonprofit organization.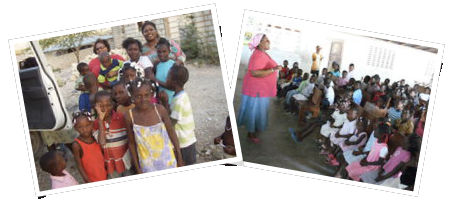 Presently our work includes:
* Schools: Financially supporting the day-to-day operations of 3 schools,
more than 300 students, to include paying salaries for 17 professors.

* Feeding Programs: Providing food for families, orphans, youth, and
children in four communities regularly.

* Orphanage: Our Orphanage, a three phase project, will house 30 children,
consisting of 3 orphan homes, multi-purpose center, kitchen facilities, and
childrens play areas.

* Education: Support 6 students, (2 nursing, 1 Teachers College, 1 Driving
School, and 2 in High School).
* Seminary/Theology School: Our first classes began Spring 2009.

Future Work Includes:
* Professional/Vocational Schools: We will build a professional/vocational
school to develop employable skills, to include Woodworking, Automotive,
Computer training, Cooking, Sewing, and Language training. (We already
have land available to build).

Our ministry is entirely supported by the charitable donations of churches, individuals, corporations, and philanthropic organizations.
We appreciate any donations made towards our current Haitian Relief efforts
and our ongoing projects. Thank you In advance for your consideration and assistance!